Former French Open champion makes attentive fashion fan.
Novak Djokovic isn't playing tennis points, but did score some style points in Paris today.
The former French Open champion and Lacoste brand ambassador turned up to attend the Lacoste Spring-Summer 2018 Collection show by Felipe Oliveira Baptista that featured smooth jazz and sport-inspired style.
Watch: Federer on Laver Cup Highs, Lows and Future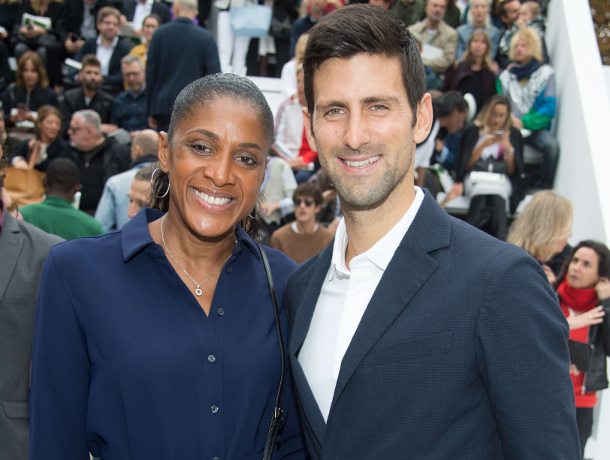 Earlier this month, Lacoste posted video of the blue polo shirt the 12-time Grand Slam champion would have worn in New York for the US Open.
The two-time US Open champion missed the Flushing Meadows major for the first time in his career resting an elbow injury he's endured for about 18 months.
Djokovic has reached the US Open final in six of the last seven years, including falling to Stan Wawrinka in the 2016 final.
Djokovic, who announced Andre Agassi will return as his coach in 2018, has said he plans to play at least five more years.
"It's completely new circumstances for me," Djokovic said. "I'm trying to look at it from a brighter side… God knows I really want to play professional tennis for many years to come."
Photo credit: Stephane Cardinale for Lacoste