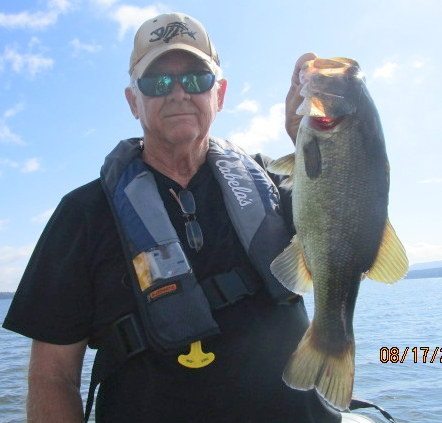 As we approach the fall and what might be considered a time of year where hurricanes and tropical storms cross the country we will see days where fishing in the rain will happen if you're an avid fisherman. With that said there are some things that can be learned and benefitted from those rainy days; the rain does bring the oxygen levels in the lake up and create run offs of nutrients from the rains.
All this adds up to generally some easier times chasing those green fish we all dream about and there are certain presentations that seem to make sense more than others when fishing in the rain. One thing I always do when it's raining is look for areas that get a flow of water run-off, drains from roads, ditches emptying into the water; many times it's just some strong run-off from a dock or boat house. These run-off locations create an increase in the oxygen level where the heavy flow meets the water edge, it also captures nutrients from the ground that attracts bait to the shoreline and of course the bass follow the bait. This adds up to feeding bass and these outflow areas become great targets for fisherman.
I also believe that some of those rainy days when we are seeing hot humid temperatures give you an opportunity to fish faster, use more search baits and work areas quickly and efficiently without slowing down like normal hot days would require. Some of the search baits I have been successful with during the rain are swim baits, chatter type baits and my favorite spinner baits. These are just great search baits to utilize in the rain and get super results from quickly and with little effort compared those hot struggling dry summertime fall days.
Lastly as bass feed upward and rain is continuously beating the top of the water causing the bass to even is more active looking up; top water baits can be a great choice. I am a big advocate of the walking baits during the rainy weather as the "walk the dog" action is deadly catching fish in the rain.
Fish Lake Guntersville Guide Service
www.fishlakeguntersvilleguideservice.com
www.facebook.com/FishGuntersville
Email: bassguide@comcast.net
Call: 256 759 2270
Capt. Mike Gerry
The post Fishing in the Rain appeared first on ODU Magazine-North America's #1 Digital Fishing Magazine.