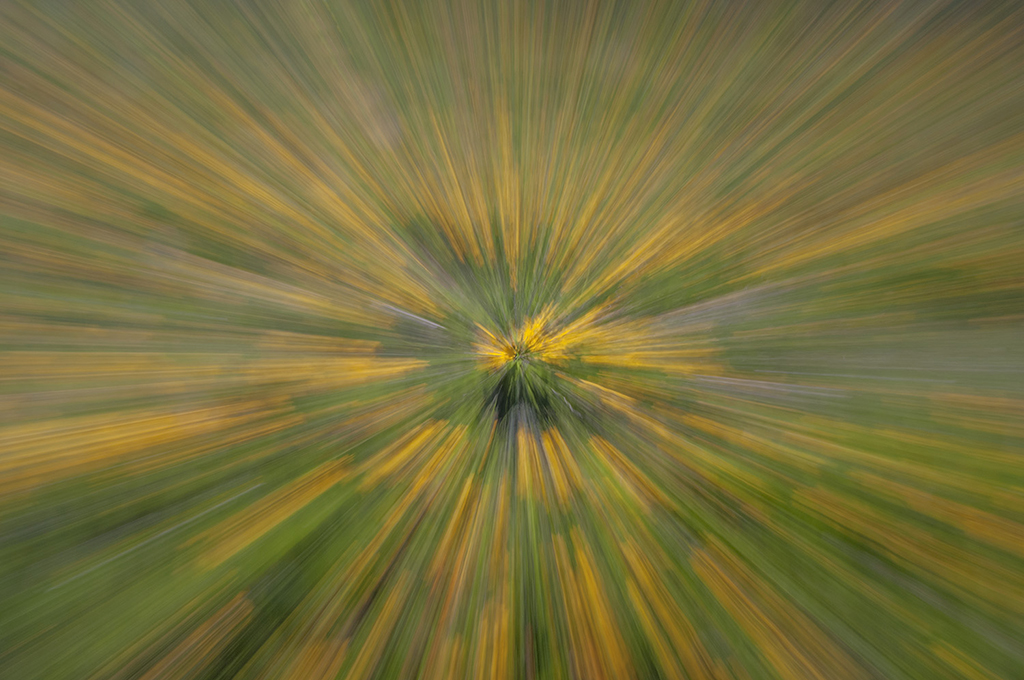 I've often heard people say that life passes by in the blink of an eye and the years go by so quickly, all is a blur. It's with this in mind that we, as photographers, have one up on the rest of the crowd. Life is good and that's why it passes so speedily. As we journey through life and experience our adventures, we have the power to stop time in a 1/250th of a second. Heck, we can now freeze events at 1/8000th of a second! But if life is so good that it goes by in a blur, why do most photographers make it their goal to bring the action to a standstill and capture every moment in a frozen state? Life's blur is positive, so apply the blur concept to your image making to exaggerate movement in artistic ways to literally make life a blur!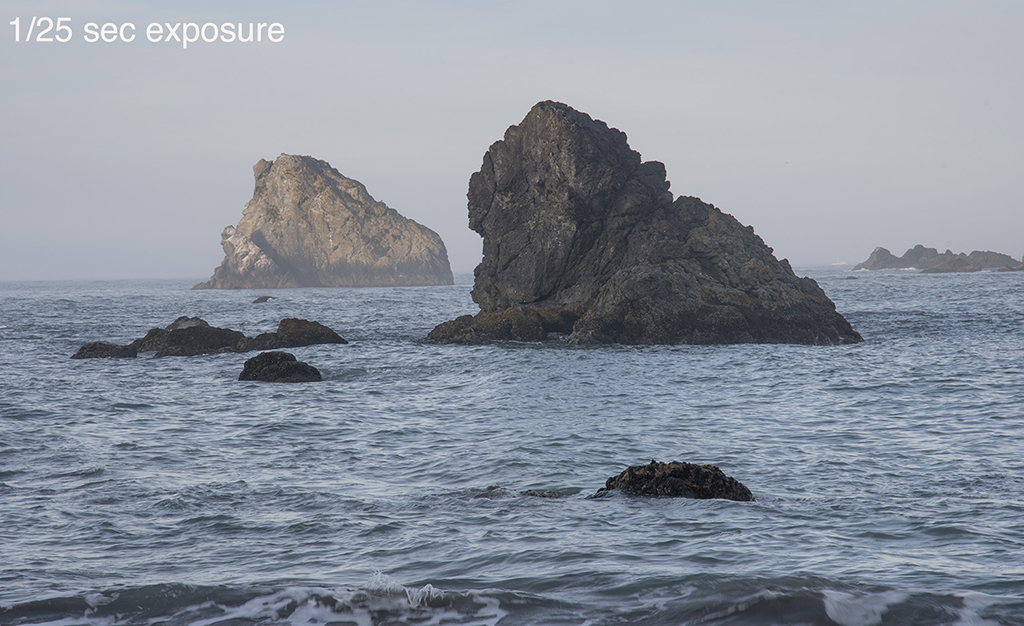 Learn to Enjoy Your Lack of Focus: Some time ago, one of the tips of the week I wrote was called, "Use Your Eyes To Listen." Here's another quip that's analogous: "Close Your Eyes In Order To See." When we encounter the same subjects again and again, we tend to repeat what we've done successfully in the past. Even if we have great images of that subject, human nature has us mirror what we've already shot. It's safe, and we know it works, so we replicate it. Think about the above quote—if we take a moment to close our eyes when we see a familiar subject, it engages our brain and we delve deeper into thought. We see things we may not have noticed if we kept our eyes open.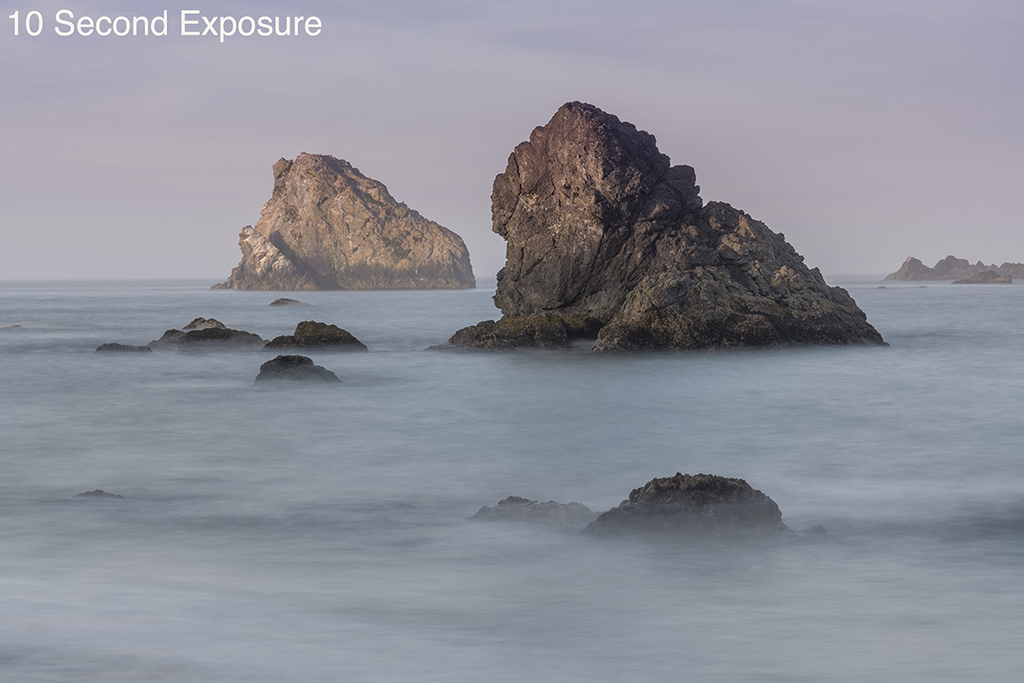 Take a look at the two seascape images. The composition is balanced and the light is acceptable but the image made at 1/25th of a second is boring—been there, done that tens of thousands of times. Close your eyes to see what you could do to make it different and possibly unique. Break out your 6-stop ND filter, lower the ISO, close the aperture all the way and make a long exposure to exaggerate the movement of the surf. Let time pass you by, and when you do open your eyes to study the LCD, you'll be glad you closed your eyes to see new pathways.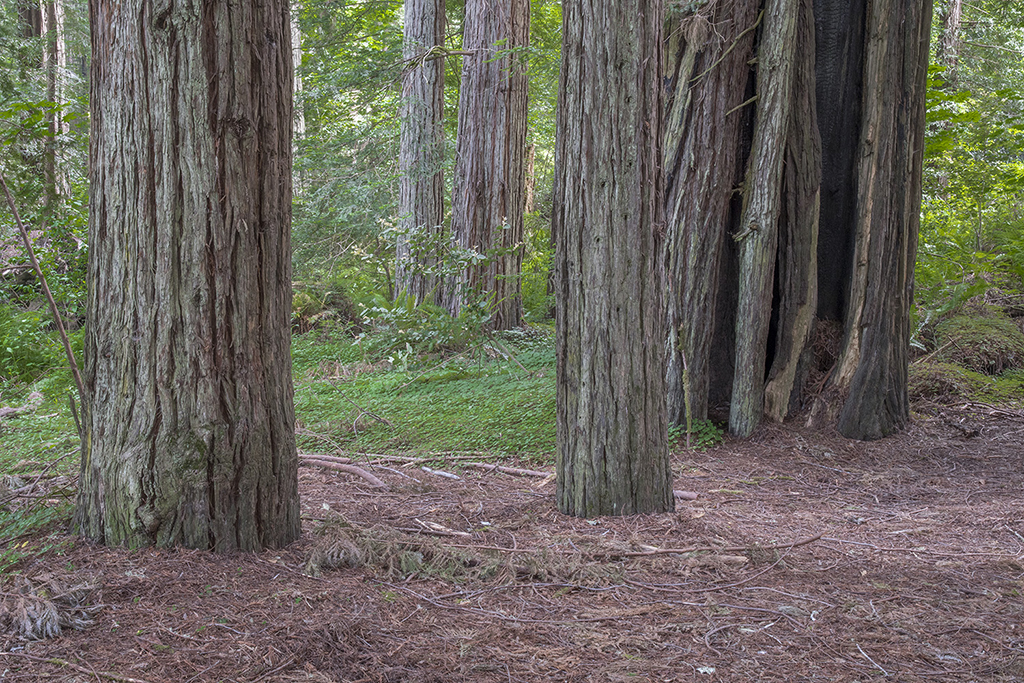 Life's a Blur, So Run With It: You plan an excursion to the California redwoods because you love trees and have seen wonderful images of them in print. You arrive in California, make the drive to the best grove, begin to walk the trail, set up your tripod and start to scratch your head: "It's a bunch of tree trunks and they're big." Click goes the shutter, you look at the LCD and what you dreamed of isn't appearing on the back of your camera. Where's the good light? Where's the fog? The flowers aren't blooming at the base of the trunks. Your photographic bubble is burst. Rather than look at a static scene and reconcile mediocrity, think about what you can do to turn what's stationary into something dramatic. In the two images of the redwoods, the first is a generic recording of a messy forest floor with redwood trunks and a busy background. Not being one who throws in the towel, I set my camera to make a 15-shot multiple exposure. After each frame, I moved the vertical axis of my pan and tilt head ever so slightly. The end result is photo two of the trunks below.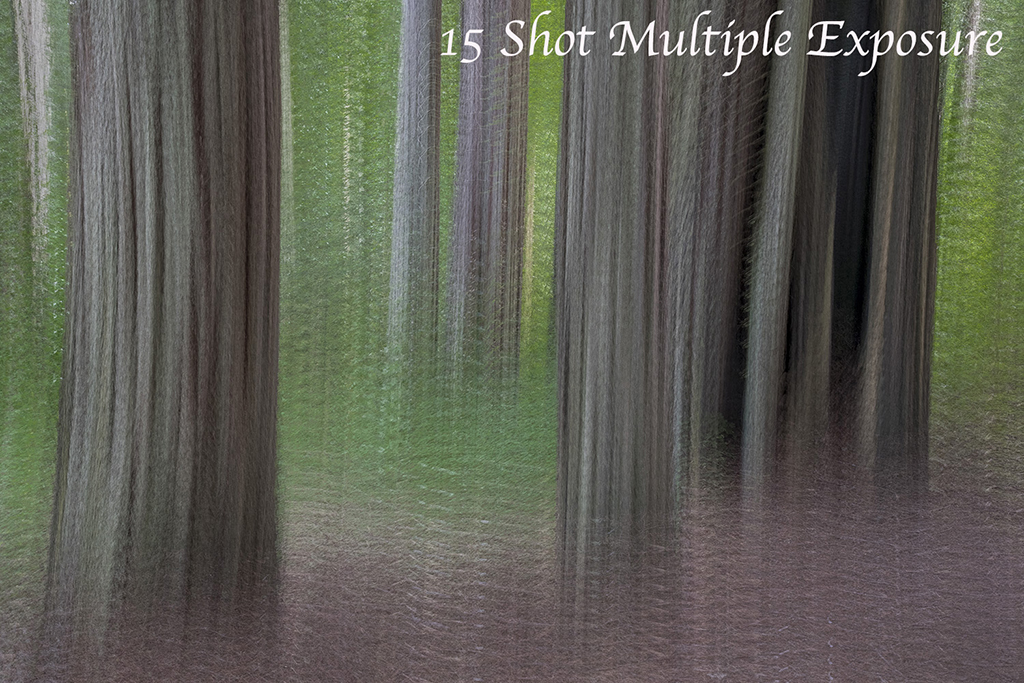 Blur the Line Between Sharp and Zoomed: Technology allows us to accomplish things more efficiently, faster and with greater precision. This is contrary to blurring reality, but there's a keyword in the title of this section that provides an avenue of creativity and brings the photographer full circle back to blur. By now you realize the word is "zoomed." A field of flowers is a field of flowers recorded again and again and again. What can be done to change it up a bit? Close your eyes to see! Attach your wide-angle zoom and during a slow exposure, zoom the lens to create radial and telescopic lines of the scene before you. As in the first set of photos in this week's tip, slow down the exposure and let the wind paint the sensor with color. Close your eyes to see! Try the multiple exposure technique and move the camera not just vertically but horizontally to add another variable. The bottom line is let life be a blur and take advantage of some photographic techniques to exaggerate the world in motion before your eyes.
Visit www.russburdenphotography.com for information about his nature photography tours and safari to Tanzania.
The post Give It Some Time appeared first on Outdoor Photographer.