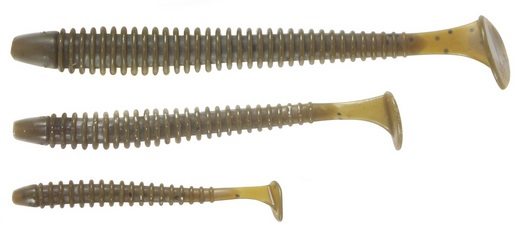 Whether you're targeting beefy bass, panfish, pike or walleyes, Northland Fishing Tackle's new IMPULSE Core Swimbait looks and tastes like the real thing, at all speeds and in all water conditions.
"This bait is a true utility player," says veteran multi-species guide Tony Roach. "The extra-soft, ribbed body maximizes action and scent release, while the aqua-dynamic boot tail throbs, swims and vibrates at all retrieve speeds.
"Plus, the IMPULSE® Core Swimbait features Northland's breakthrough Core-Shot technology," he adds. "The proprietary process wraps the bait's vibrantly colored midsection, or core, inside a clear outer shell to mimic a wide variety of live prey in all water conditions."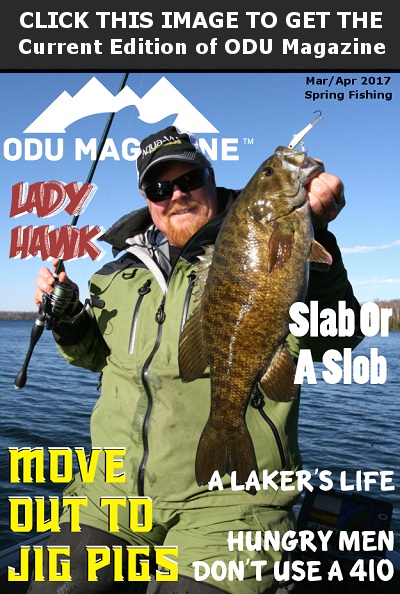 Roach also notes that the bait is super-charged with Northland's patented IMPULSE® Instinctual Attractant, which features a baked-in MicroPlankton formula gamefish can't resist. "Extensive laboratory testing scientifically proved that IMPULSE® is 143 percent more effective than competitive brands," he says.
The IMPULSE® Core Swimbait is available in 2.5-, 3.5- and 4.5-inch sizes and eight Core-Shot colors, appealing to wide variety of gamefish. Suggested retail is $4.99 per bag of 4, 5 or 6 baits, depending on size.
"IMPULSE® Core Swimbaits work with a variety of jigs," says Roach. "Northland's Slurp!® Jig is a great all-around choice for casting presentations. If you're fishing in moving water, try the new Current Cutter Jig."
Sizes MSRP Extra-Soft, Ribbed Body For Maximum Action
2.5 to 4.5 inches $4.99 Aqua-Dynamic Boot Tail Works At All Speeds  Core-Shot Colors Mimic Baitfish In All Conditions
Baked-In IMPULSE® Instinctual Attractant
 Great For Panfish, Bass, Walleyes And Pike
Colors 
White Pearl, Pink Fire Cracker, Orange w/SBF, Chartreuse w/FP, Silver Shiner, Olive Green, Smelt, Green Pumpkin
The post Northland Tackle IMPULSE CORE SWIMBAIT appeared first on ODU Magazine-North America's #1 Digital Fishing Magazine.