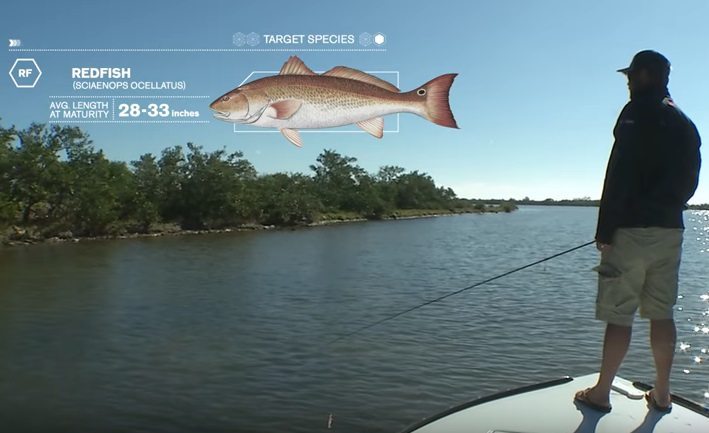 Building on the popularity and success of Z-Man's Project Z videos, the fourth season of the company's groundbreaking webisode series utilizes a combination of cutting edge action footage and on screen graphics to break down the intricate details of an individual fish catch by a Z-Man pro staff member.  Each Project Z: Breaking Down the Bite video delves into that angler's thought process to examine the elements and technical details that dovetail to help that angler successfully land a trophy bass, including locating a target area, bait selection, tackle, presentation, and technique.
Going live today, the Season Four finale takes Bassmaster Classic and Forrest Wood Cup Champion Luke Clausen to Florida's famed Mosquito Lagoon, where he joins FlatsClass TV host Capt. C.A. Richardson in search of skinny water redfish. The first ever saltwater installment of the Breaking Down the Bite series details how to locate, stalk, and approach redfish schools on shallow flats, and demonstrates why Z-Man's new 10X Tough ElaZtech® EZ ShrimpZ™ and EZ KeeperZ™ weighted hooks form the perfect combination for a stealthy approach to finicky reds!
The educational content, technical details, underwater and aerial video, action footage, and on screen graphics and animations of the Project Z: Breaking Down the Bite video series make for compelling content that will engage and educate anglers of all skill levels.  We at Z-Man welcome and appreciate you highlighting and sharing the launch of this video via your digital media channels using the links below.
The post Project Z Season Four Finale Turns Salty – Breaking Down the Bite appeared first on ODU Magazine-North America's #1 Digital Fishing Magazine.