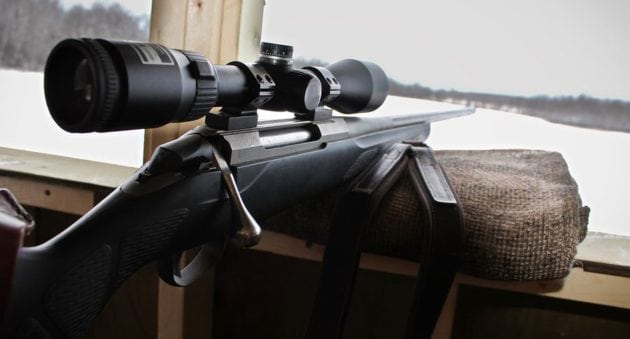 Already feel the clock ticking down to the late season? Make sure you can make the most of the time you have left.
Of all the different phases of Whitetail Universe, the Late Season requires the most work. This is the point of the season in which deer become less active as the rut comes to an end. So, hunters start to get desperate. They'll try every trick they have in their hunting playbook at an attempt to fill one more tag before the season ends.
Hard work is always easier when you're prepared, which is why now is the time to gear up.
For starters, the late season is the coldest time to hunt, so you need to make sure you have the proper clothing. Long underwear, heavy camouflage, hand warmers and proper headwear are all necessities you can find on sale in this phase of the Whitetail Universe.
Hunters also have a tendency to hold off on deer throughout the season with the hope of bagging something better. You've put in this much time and discipline. Make sure you have everything you need if that trophy buck does come your way. Whether you want to step up your scope, your ammo or your firearm altogether, Sportsman's Guide has plenty of deals for you.
This is when preparation matters the most, so be prepared!
NEXT: THE LATEST ADDITIONS TO ONE OF THE BEST OUTDOOR BLACK FRIDAY SALES EVER
The post Sportsman's Guide's Whitetail Universe is in Phase 4: Late Season appeared first on Wide Open Spaces.