There are many components that go into making a fishing lure, but when it comes to the Leech Flutter Spoon there are certain characteristics that make it stand out. The lightweight zinc alloy, one of a kind fluttering action, and real life reflective colors are what make the Leech Flutter Spoon a special fishing lure The new Super Leech Flutter Spoon is the new big brother to the highly touted Leech Flutter Spoon. Order Link >> http://stores.clamoutdoors.com/clam/tackle/spoons/leech-flutter-spoon.html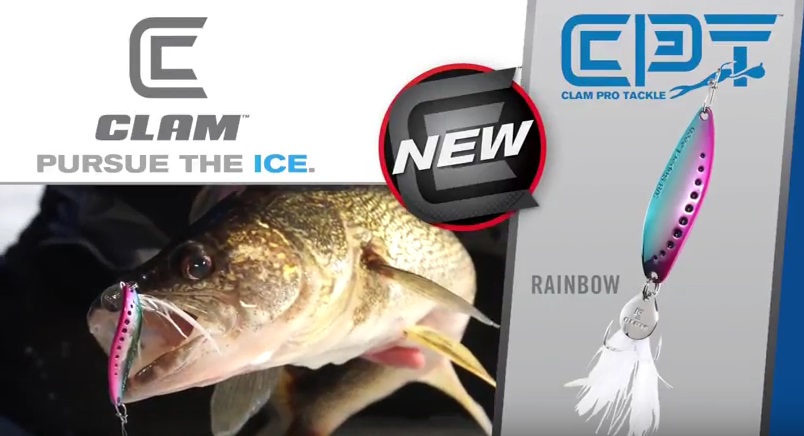 By popular demand Clam Pro Tackle has increased the size of the Leech Flutter Spoon to give you the chance to chase bigger and badder fish on the ice this winter. The new 3/8th oz and 1/2oz spoons are going to be popular among anglers who are in search of monster lake trout or walleyes or any predator specie that falls victim to the insane action of the Super Leech Flutter Spoon. Much like its smaller brother, the Super Leech Flutter Spoon comes in the same lightweight and environmentally friendly zinc alloy which gives the lure is one of a kind flutter that hypnotizes fish into aggressively attacking the lure. Combine that with the highly successful feathered treble which when combined with the its ultra smooth body creates a perfectly balanced lure profile that looks like a leech as it effortlessly swims in the water. The Super Leech Flutter Spoon now comes in six different and highly reflective colors that flicker light creating an injured minnow effect beneath the ice that hypnotizes fish. The additional belly dots as well as a new flashy and noise flapper blade have added even more attraction, noise, and vibration that fish won't be able to resist.
The post Super Leech Flutter Spoon – Best Big Spoon for Big Fish – Clam Pro Tackle appeared first on ODU Magazine-North America's #1 Digital Fishing Magazine.