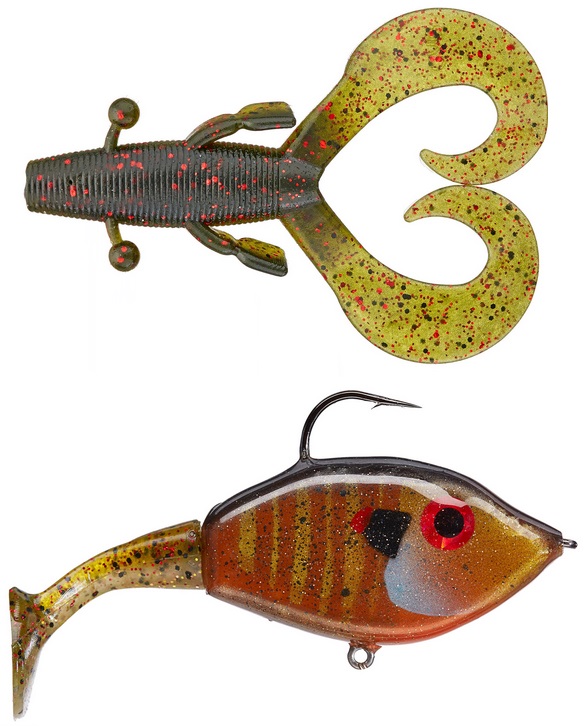 The perfect "line dance" partner, the Yamamoto Cowboy is an extension of Yamamoto Custom Baits' extensive line of highly effective creature baits. Whether it is utilized on the back of a jig, or for flipping and punching, the Yamamoto Cowboy's large, J-shaped legs produce a prominent kicking action, like a cowboy dancing with his chaps on.
Bulky enough to provide secure rigging, but streamlined enough to slip through heavy vegetation, the Yamamoto Cowboy is accented with two sets of small, flapping appendages that provide a bite-triggering, secondary action. Offered in a range of Yamamoto's most popular colors, the Yamamoto Cowboy is sure to become a fan favorite among anglers who are looking to wrangle up a big limit. Order – http://www.tacklewarehouse.com/Yamamoto_Cowboy/descpage-GYCB.html
—
An innovative design that combines the properties of a swimbait with the effectiveness of a drop shot, the Gandy Lures DropUp Swimbait utilizes a drop shot style tag that allows it to produce an action like no other swimbait. Fitted with a lively soft plastic tail, the Gandy Lures DropUp Swimbait features a small tag line and weight attached to the belly eyelet so that anglers can swim it just like a normal swimbait or pause it and move it in almost any direction while staying in the same general area.
Its premium wood construction also allows it to float up and hover above the weight when paused, which is absolutely deadly on spawning and heavily pressured bass. Armed with a razor sharp hook and covered in a highly detailed air brushed paint job, the Gandy Lures DropUp Swimbait creates a natural and highly individualized action that is unlike anything else on the market. Order – http://www.tacklewarehouse.com/Gandy_Lures_DropUp_Swimbaits/descpage-GANDU.html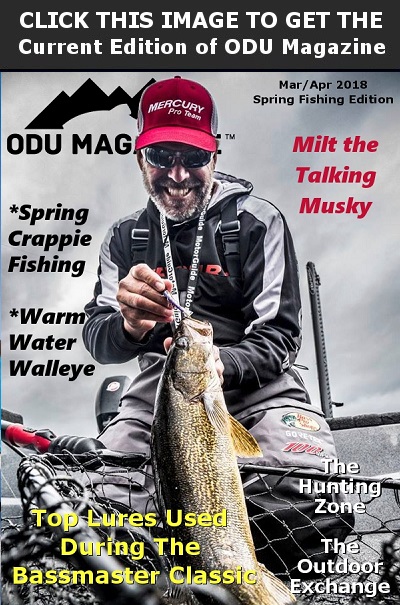 The post Two New Lures At Tackle Warehouse appeared first on ODU Magazine-North America's #1 Digital Fishing Magazine.